History
Onewa Doctors is located in the old Birkenhead Licensing Trust Building in Chelsea Business Park. The building was originally a pub, restaurant and hotel complex which eventually got converted into commercial offices, now more popularly known as Chelsea Business Park.
The practice was originally established in Northgate 1930 by Dr Holgate. He built a purpose-built art deco doctor's surgery with a doctor's residence at the back. Dr Holgate was succeeded by Dr Davies in 1968. In 1971, Dr Gary Johnstone, who was then locuming for Dr Stevens in Glenfield, decided he wanted to build his own practice. He purchased the building and built a very successful practice until his retirement in February 2006. Dr Prakash Appanna then took over. 
In July 2014, Dr Elvie Nario-Anderson bought the practice. After two years, she increased enrolments, needing more space for a growing client list. Dr Elvie's husband renovated the unit into its current state of the art General Practice Center that has potential for consulting rooms, one theater, specialist rooms, dispensary, two bed recovery room and a nurse's room.
Our Mission
At Onewa Doctors, our mission is to provide comprehensive primary care services to our patients.
We will provide ethically sound medical care that is effective, cost efficient and professional, thereby helping to enhance the quality of life of the patients we serve.
We endeavour to create a friendly and warm environment in which quality healthcare can be delivered in a stress free environment.
We utilise our experience gained in multicultural and diverse societies to enable us to tailor our services to the community we serve.
We focus on empowerment of patients through education and combined decision making in the delivery of medical care, knowing that this will improve compliance to advice and overall outcomes for our patients.
We employ skilled and compassionate people who have a passion for our slogan: "Caring for our community since 1930."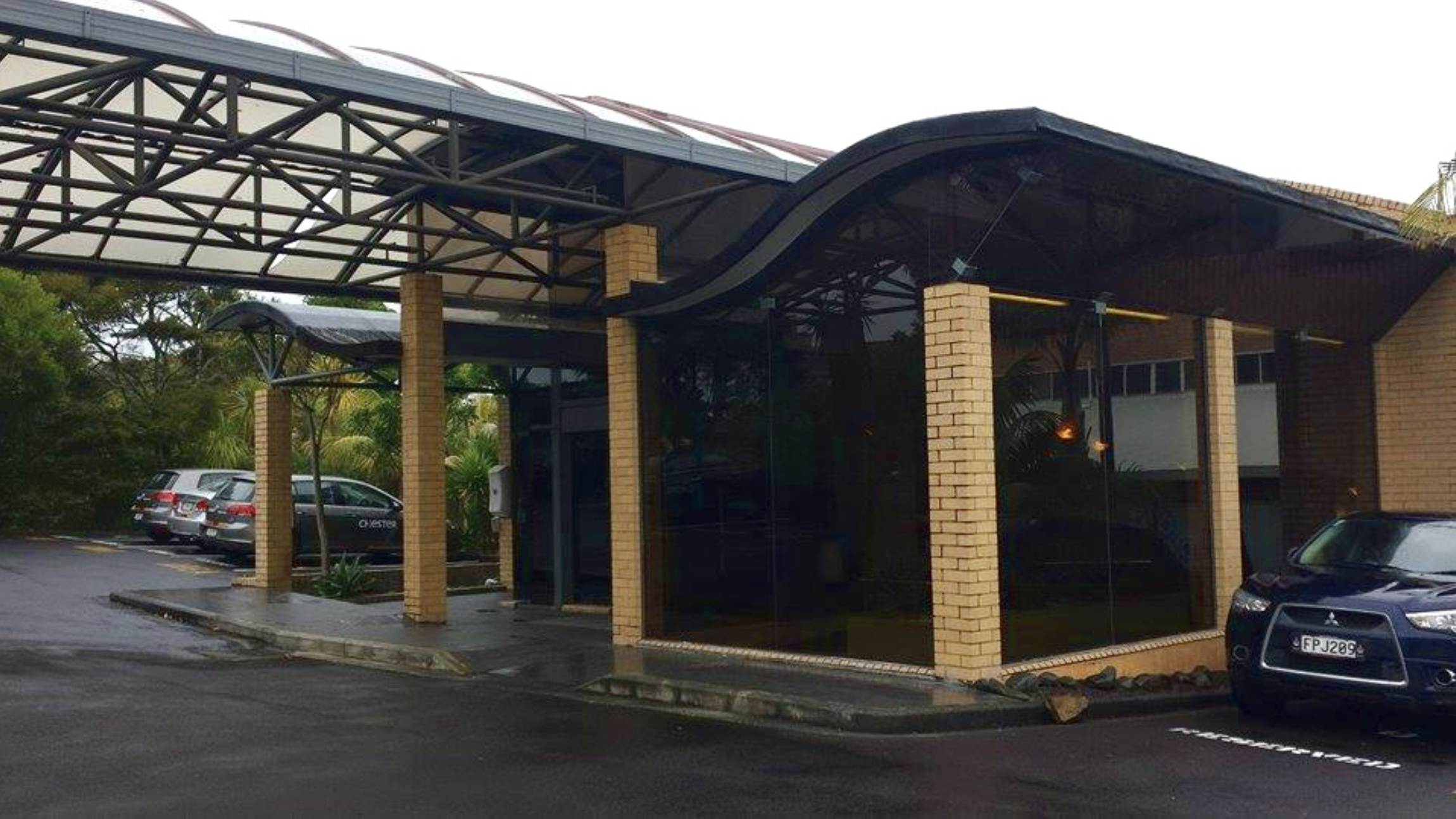 The old Birkenhead Licensing Trust Building in Chelsea Business Park, now home to Onewa Doctors.
Appointment Information
We will always endeavour to see patients without any appointments. If you wish to see a preferred doctor, we recommend you call in advance to book a consultation.
Home Visits:
Home visits are available for regular enrolled funded patients, whose condition prevents them from attending the surgery. Doctors in the practice may be contacted during normal surgery hours, who will return your call at their earliest opportunity. Your call will always be put straight through to the doctor in an emergency.
Alternatively, you can email the nurse or doctor. We try our very best to respond to your email within 24 to 48 hours. This service is only for non-urgent matters.